John Louis Taylor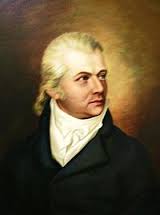 Born March 1, 1769 - Died January 29, 1829
John Louis Taylor was an American jurist and politician.
Taylor was born in London, England on March 1st, 1769. At the age of 12 he was orphaned and with his older brother, traveled to America. Once there his brother was able to scrape together enough money to send him William and Mary College in Virginia. Unfortunately the money ran out and Taylor was unable to complete a formal education.
After leaving Virginia, Taylor went to Fayetteville, North Carolina. There he began studying law without a tutor. In 1788 he was admitted to the bar and began practicing law.
In 1790 Taylor began running for political offices and seeking appointments which he was unable to do successfully for two years. In 1792 he was a presidential elector and was sent to the North Carolina House of Commons by the town of Fayetteville. He held the seat until he moved to New Bern in 1796.
In 1798 the North Carolina General Assembly appointed Taylor as a judge of the superior courts. Prior to 1818, what was termed the "supreme court", was made up of the three superior court judges who came to together periodically during the year and reviewed their own cases. In 1811 he was elected by his fellow judges as the "chief justice". Due to his new responsibilities, Taylor was compelled to move again, this time to Raleigh.
In 1818, the North Carolina General Assembly created the Supreme Court of North Carolina, made up of separate judges. Taylor was appointed to the new court and was quickly elected as the new Chief Justice, a position he held until his death. Taylor was a the first reporter of the Supreme Court as well. He published the decisions as well as law text books.
Politically, Taylor was a federalist and opposed the importation of slaves. He was a trustee of the University of North Carolina and was given an honorary law degree by Georgetown University.
Taylor passed away in Raleigh, North Carolina on January 29th, 1829.
Taylor joined Phoenix Lodge No. 8 in Fayetteville, North Carolina. In December 1793 he was one of two delegates from his lodge to the Grand Lodge session. There he was elected Grand Junior Warden and Grand Senior Warden at the following years session. When he moved to New Bern, he affiliated with St. John's Lodge. While a member of St. John's Lodge he was elected Deputy Grand Master in 1799. In 1802 he was elected Grand Master of North Carolina serving two terms. In 1807 he became Worshipful Master of St. John's Lodge. From 1814 to 1817 he served again as the Grand Master of North Carolina.