Joseph Heath Shuler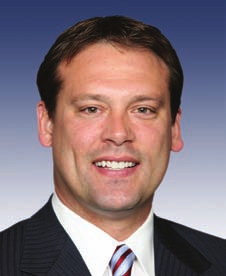 Born December 31, 1971 - Died
Joseph Heath Shuler was an American football player, businessman and politician.
Shuler was born on December 31st, 1971 in Bryson City, North Carolina. He attended Swain County High School where his standout athletic career began as a quarterback. In 1990, he was offered an athletic scholarship to the University of Tennessee to play football. He became on of the best Quarterbacks in Tennessee football history. He set all the passing records for the team, the Volunteers, until they were passed by Peyton Manning. In 1993, he came in second in the voting for the Heisman Trophy.
In 1994, Shuler was a first round draft pick in the National Football League draft. He was taken by the Washington Redskins, where after holding out in training camp received a 7 year $19.25 million contract. Shuler was seen as the new hope for the Redskins who had faltered since their Superbowl victory in 1991. Unfortunately Shuler became part of a quarterback controversy and was replaced as quarterback and benched in his third year with the team. After the 1996 season he was traded to the New Orleans Saints where he suffered a foot injury. After having surgery he was traded again to the Oakland Raiders where he re-injured the foot and decided to retire from professional football.
After retiring, Shuler returned to the University of Tennessee to complete his studies. He graduated from the school with a psychology degree. He then went into the real estate business. His real estate company is one of the largest independent firms in East Tennessee. He moved back to North Carolina in 2003 to Biltmore Forest, not far from his home town.
In 2005, Shuler announced that he would be running as a Democrat from the North Carolina for the United States House of Representatives. He was a member of the Blue Dog Coalition. The coalition is a group of Conservative Democrats. Their conservative platform tends to be along social issues such as gun control, abortion rights and same-sex marriage which the coalition is opposed to. These issues played well in North Carolina in the area that Shuler grew up in. He served in the House of Representatives until 2012 when his congressional district was re-drawn, sometimes referred to as gerrymandering and a large portion of the Democrats in Asheville were removed the district.
Prior to Shuler leaving Congress, in 2010, he went up against Nancy Pelosi for the Minority Whip position when the Democrats lost control of the House of Representatives. In an interview around that time he was asked whether he identified ideologically closer to Ronald Reagan or Nancy Pelosi, he answered Reagan. When asked the same question again with Nancy Pelosi and George W. Bush instead of Reagan, he answered neither.
Shuler was initiated into Oconee Lodge No. 427 in Bryson City, North Carolina. At the time of the writing of this article his current masonic affiliations are not known.