David Brearley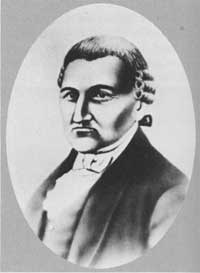 Born June 11, 1745 - Died August 16, 1790
David Brearley was a signer of the American Constitution.
Brearley was born on June 11, 1745.
When the American Revolution broke out, Brearley was already a member of Monmouth County Militia. He eventually rose to the rank of colonel in the militia. From 1776 to 1779 he served in the New Jersey Line, a string of numbered regiments which served in New Jersey by order of the Continental Congress. He saw combat in the battles of Brandywine, Germantown and Monmouth all under General George Washington.
In 1779, Brearley resigned from Army to serve as New Jersey Supreme Court Chief Justice. Famously he decided on the famous Holmes v. Walton case which ruled the judiciary had the authority to rule whether laws were constitutional or not.
In 1787, at the Constitution Convention, Brearley chaired the committee on Postponed Parts which played a significant role in determining the final draft of the United States Constitution. Among the things considered by the committee were taxes, war making, patents and copyrights, relations with Indian tribes, and Franklin's compromise to require money bills to originate in the house. Most significantly they addressed the matter of electing a President, adopting an earlier plan electing the President by electoral college. They also settled on a method in the case no one received the majority of electoral votes, which was a situation thought by many, including James Madison, to happen "19 out of 20" times. The committee also added a vice president, transferred powers from the Senate to the President, like appointing ambassadors and making treaties.
Later in 1787, Brearley returned to New Jersey after signing the United States Constitution. In 1789 he was a Presidential elector when George Washington was unanimously elected as President.
In September of 1789, George Washington nominated Brearley to be the first federal district judge for the United States District Court for the District of New Jersey, a newly created seat. He passed away on August 16th, 1790, just a few months after taking the office.
Brearley was the first Grand Master of the Grand Lodge of New Jersey. He was elected in 1786. Brearley's lodge affiliation is not known. It is believed he was initiated into Military Lodge No. 19 in Pennsylvania. Interestingly there is no record of him ever affiliating with a lodge in New Jersey.