Donald Jay "Don" Rickles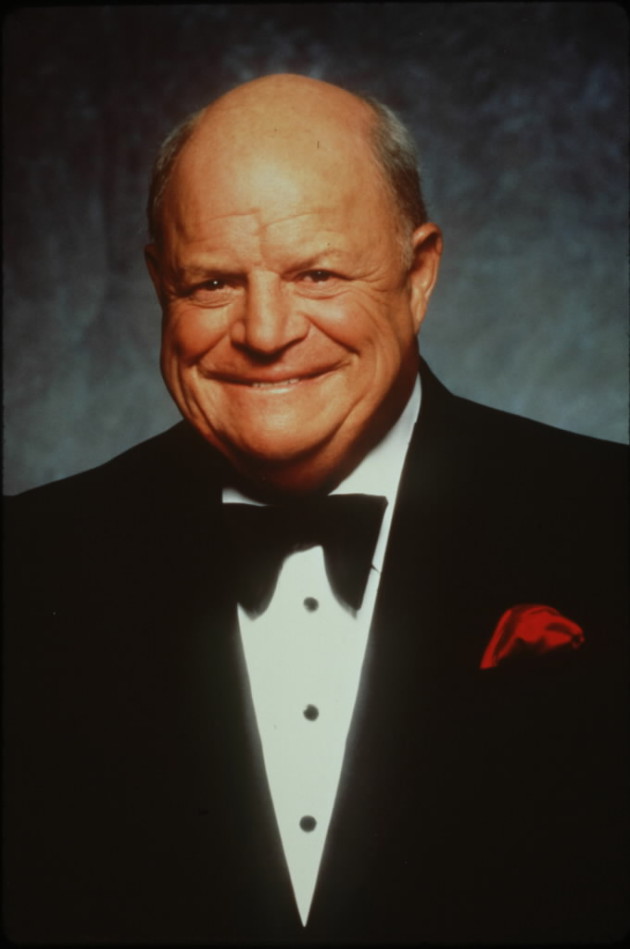 Born May 8, 1926 - Died April 6, 2017
Donald Jay "Don" Rickles was an actor and comedian.
Rickles was born in the borough of Queens in New York City, New York on May 8th, 1926. He graduated from Newton High School. After graduation he enlisted in the United States Navy during World War II serving on the USS Cyrene, honorably discharged in 1946.
In 1948, Rickles attended the American Academy of Dramatic Arts and began playing bit parts on television. Unhappy with the acting jobs coming his way, Rickles turned to stand up comedy. He performed in clubs in New York, Miami and Los Angeles. He became an insult comic in response to hecklers, the insults he hurled were better received than some of his material so he incorporated the insults into his act.
In the early 1950's in Miami Beach, Rickles was working at the nightclub "Murray Franklin's", where he spotted Frank Sinatra in the crowd. He told Sinatra "I just saw your movie, The Pride and the Passion and I want to tell you, the cannon's acting was great." Rickles added "Make yourself at home, Frank. Hit somebody!" Sinatra found him hysterical and encouraged other celebrities to go and see his act and be insulted. Sinatra, who called him "Bullet-head", helped him become a headline performer in Las Vegas. Later the two performed at the inauguration of Ronald Reagan and George H. W. Bush.
Rickles found a signature piece of music for his act which he used for all of his appearnces. The song "La Virgen de la Macarena," often referred to as Spanish matador music, plays when he comes out on stage. The music is supposed to represent someone about to get gored. Rickles himself has said "I always pictured myself facing the audience as the matador."
Through out the rest of the 50's and 60's Rickles appeared in a variety of films, both dramatic and comedic. He appeared in the Beach Party films, his agent was married to Annette Funicello. In 1965, Rickles began appearing on the Tonight Show with Johnny Carson. In the 70's he began substituting for Carson, leading to one of the most famous pieces from Tonight Show history. Carson stormed on to the set of C.P.O Sharky, a show Rickles stared on and was filmed in the same studio as the Tonight Show. Carson claimed to be incensed! The night before Rickles was sitting in for Carson, when he broke Carson's cigarette case.
Throughout Rickles career which includes present day, he has worked on many films and television shows. He has made appearances on such classic television shows as the Munsters, Gilligan's Island, Get Smart and I Dream of Jeannie.
Younger audiences know Rickles as the voice of Mr. Potato Head from the Pixar movies Toy Story, Toy Story 2 and Toy Story 3.
On Rickles brand of comedy, Jay Leno once asked him if he was ever afraid he might become too offensive. In reply he stated:
"You know, every night when I go out on stage, there's always one nagging fear in the back of my mind. I'm always afraid that somewhere out there, there is one person in the audience that I'm not going to offend!"
Rickles passed away on April 6th, 2017.
Rickles was a member of Service City Geba Lodge No. 1009 in Astoria, New York.