Will Croft Barnes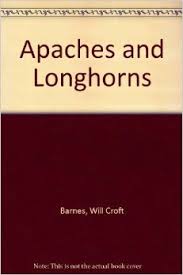 Born June 21, 1858 - Died December 17, 1936
Will Croft Barnes was an American solider, author and politician.
Barnes was born June 21, 1858 in San Francisco.
At the age of 21 Barnes joined the United States Army as a private in the Signal Corp. He was stationed at Fort Apache in the Arizona territories. In September of 1881 Fort Apache came under siege by warriors of Geronimo. Barnes was able to escape the fort and ride to Fort Thomas. There he was able to get aid for his comrades back at Fort Apache.
In November of 1882 Barnes received the Medal of Honor for his efforts at Fort Apache.
The following year in 1883, Barnes left the Army and became a rancher and served in the Arizona territory legislature.
As a writer Barnes was the author of Arizona Place Names, Tales from the X-Bar Horse Camp and Western Grazing Ground and Forest Ranges among others. Barnes was also the associate editor of Arizona Historical Review.
In 1907 Barnes joined the United States Forestry Service. Along with a associate he traveled through the souther part of Texas gathering up all of the Longhorn Cattle they could find, preserving the species.
Barnes passed away on December 17th, 1936.
Barnes was a member of Gate City Lodge #11 in Raton, New Mexico.