Theodore Frank Appleby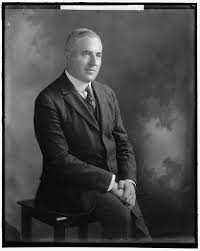 Born October 10, 1864 - Died December 15, 1924
Theodore Frank Appleby was an American Politician.
Appleby was born on October 10th, 1864 in Old Bridge, New Jersey. He graduated from Fort Edwards Collegiate Institute in 1885, before going into real estate and insurance.
Appleby began his political life on the Asbury Park, NJ Board of Education. From 1899 to 1906 he would serve as the Mayor of Asbury Park.
Prior to becoming mayor Appleby would serve on the state board of education and would continue on the board until 1902.
Appleby was elected to the 67th Congress in the House of Representative. He would lose his next election for the 68th Congress, regaining his seat in the following election. Before he could be seated in 1924 he would pass away in Baltimore, MD.
During his term in congress Appleby would introduce a bill designed to limit oil pollution. The bill would eventually become the 1924 Oil Pollution Act.
Appleby passed away on December 15th, 1924 in Baltimore, Maryland.
Appleby was a member of Asbury Lodge #142 in Asbury Park, New Jersey.