Francis Baylies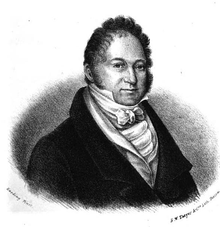 Born October 16, 1783 - Died October 28, 1852
Francis Baylies was an American politician.
Baylies was born in Taunton, Massachusetts on October 16th, 1783. He studied law and was admitted to the Massachusetts bar in 1810. Shortly after being admitted to the bar he set up a practice for himself in Taunton. From 1812 to 1820 he served as the Register of Probate in Bristol County, Massachusetts.
In 1818, Baylies made his first attempt at being elected to public office. He was unsuccessful in his bid to gain a seat in the United States House of Representatives. In 1821, he made his second attempt and was successfully elected to the United States House of Representatives. He sat in the United States House of Representatives until 1827 when he was unsuccessful in his reelection bid.
Later in 1827, Baylies was elected to the Massachusetts House of Representatives. He served there until 1832 when President Andrew Jackson appointed him as Chargé d'affaires in Buenos Aires. A Chargé d'affaires is a diplomat that is appointed at times when an ambassador is not available or in special circumstances. This was done after the USS Lexington raided the Falkland Islands after Luis Vernet attempted to assert his monopoly on seal hunting. Vernet seized at least four American fishing vessels and had begun outfitting them for war. Baylies and his family arrived in la Plata on board the USS Peacock. They were accompanied by two British ships, both of which played Hail, Columbia in honor of Baylies. At the time Hail, Columbia was an unofficial anthem of the United States.
Baylies appointment was very short and he returned with his family to Massachusetts in 1835. He then ran again for the Massachusetts House of Representatives successfully. Later in life he engaged in literary pursuits.
Baylies passes away on October 28th, 1852.
Baylies was a member of Mount Lebanon Lodge, Boston, Massachusetts.