Ben Bernie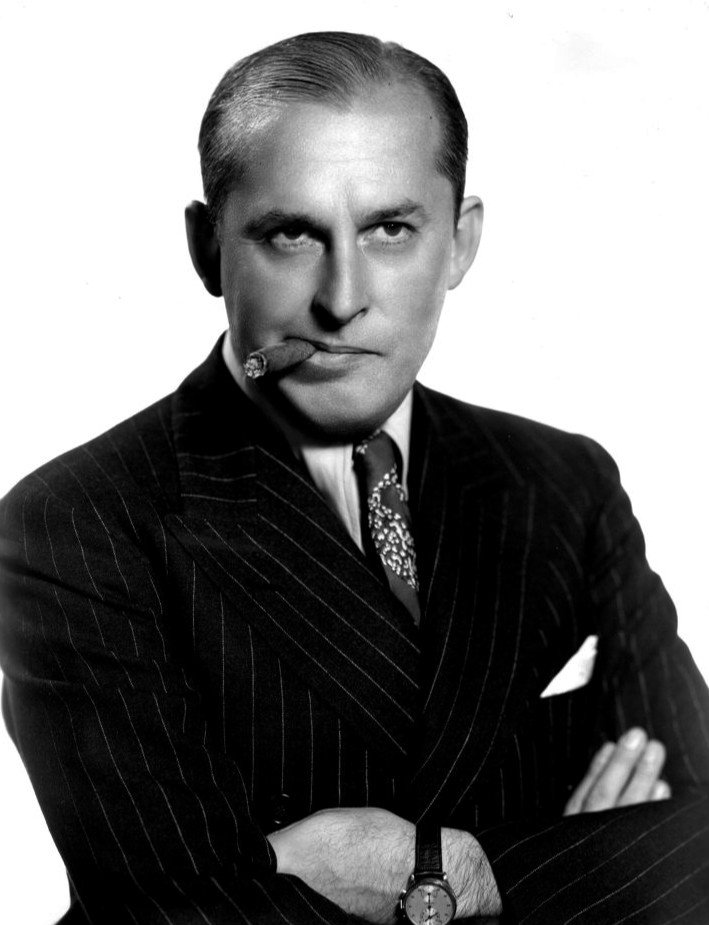 Born May 30, 1891 - Died October 23, 1943
Ben Bernie was an American entertainer.
Ben Bernie was born Bernard or Benjamin Anzelevitz, depending on the source, on May 30th, 1891 in Bayonne, New Jersey. He attended Columbia University and the New York College of Music. By the age of 15 he was teaching violin.
In 1912, Bernie began working vaudeville with "The Fiddle Up Boys" and later with a partner as billing as Baker and Bernie. He had little success though until 1922 when he joined an orchestra.
By 1924, Bernie had his own orchestra called "The Lads". They performed in the Phonofilm short called Ben Bernie and All of the Lads. Through the 1920's and 1930's Bernie and his orchestra worked with a variety of labels. In 1925 Bernie and his orchestra recorded for the first time the song Sweet Georgia Brown. Bernie was a co-composer of the song which later became the theme song of the Harlem Globetrotters.
In 1926, Bernie and his orchestra appeared on the first broadcast of NBC. After, he went back and forth between NBC and CBS having a variety of shows. Some were quiz shows others were variety shows. His theme song was always "It's a Lonesome Old Town." He also had a trademark catch phrase of "yowsa, yowsa, yowsa." This caught on across the country and the phrase was used in the movie They Shoot Horses, Don't They? and Richie Cunningham, played by Ron Howard, used the phrase in the Happy Days episode They Shoot Fonzies, Don't They?
At one point to help boost ratings, Bernie and Walter Winchell who were long time friends started a fake feud. The feud was a running gag and was even spoofed in to two films, in which Bernie and Winchell played themselves and in two Warner Brothers cartoons.
Bernie passed away on October 23rd, 1943.
Bernie was a member of Keystone Lodge No. 235 in New York City, New York.