John Hollis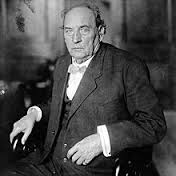 Born September 13, 1842 - Died March 1, 1920
John Hollis Bankhead is an American politician. He was a member of the Democratic Party and a U.S. Senator from the state of Alabama.
Bankhead did not enter the U.S. Senate until the age of 65 when he was appointed to serve out the remainder of the term John Tyler Morgan upon his death, until a special election could be held.
Bankhead went to win the special election to finish out the term and then was reelected two more times.
Prior to going to the Senate, Bankhead was a member Inland Waterways commission. He was instrumental in enacting the Federal Aid Road Act of 1916 which was the first federal Highway funding.
Bankhead has several things named after him including, the cross-country Bankhead Highway and Bankhead Lake on the Black Warrior River.
John Hollis Bankhead was the Grand Master of the Grand Lodge of Alabama from 1883-1885.