Samuel Aaron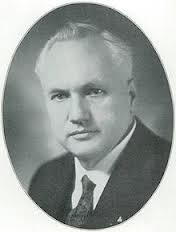 Born November 7, 1874 - Died September 16, 1933
Samuel "Sam" Aaron Baker was an American teacher and politician.
Baker's father passed away before he was born, which caused a financial hardship for the family. Baker attended school sporadically growing up. Despite this Baker was determined to improve himself through education. He worked as a sawmill assistant and a railroad section hand to earn money for college. He would eventually attend Southeast Missouri State Teachers College and earn a degree in Pedagogy.
Baker held a variety of jobs in education. He was a teacher, superintendent of schools and a principal around Missouri. In 1913 he would return to his home town of Jefferson City to become Superintendent of the Jefferson City school system. He was instrumental in establishing a $100,000 bond for school improvements. This helped to cement his reputation as a reformer. In 1918 Baker was elected Superintendent of the Missouri Public School System.
In 1922 Baker lost his re-election bid for Superintendent of Missouri Schools. At that time he decided to move from teaching to politics. In 1924 Baker was elected as the 36th Governor of Missouri. During his term he continued to advocate for Missouri Schools. Although many of his proposals were blocked, often by his own party. This was due to the fact that Baker appointed individuals to positions regardless of party affiliation, even when the party leaders had selected who they wanted in a position.
Some of Baker's successes during his term as Governor were, a Workers Compensation program, a $75 million bond issue to improve Missouri roads, banking reforms and developing State Parks in Missouri. One of the earliest parks was renamed for Baker after his death.
Baker was a member of Jefferson Lodge No. 43 in Jefferson City, Mo. He was also a member of York Rite.