Nathaniel Bradley Baker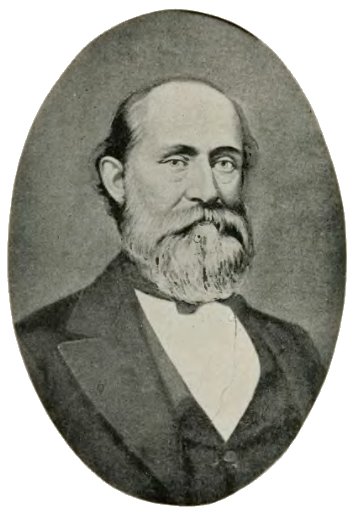 Born September 29, 1818 - Died September 11, 1876
Nathaniel Bradley Baker was an American politician.
Baker was born in Henniker, New Hampshire on September 29th, 1818. He graduated from Phillips Exeter Academy in 1834. He went on to Harvard University. He studied law under several attorneys and passed the bar in 1842.
In 1845, Baker served on the Merimack County Court of Common Pleas. In 1846 he became the county clerk for Merimack County.
Baker, outside of politics and the court system, was part owner of the New Hampshire Patriot a Democratic newspaper. He was also very active with the New Hampshire state militia. He served as Aide-De-Camp for Governor John H. Steele as a Colonel in the militia.
In 1850, Baker was elected to the New Hampshire House of Representatives. In 1851 he was elected as the Speaker of the House. Also in 1851 he served as the Chief Fire Engineer for Concord's Fire Department.
In 1854, Baker was elected as Governor of New Hampshire. He served only one term. During his term the New Hampshire Legislature failed to pass a resolution condemning the Missouri Compromise and the Kansas-Nebraska Act which essentially repealed the Missouri Compromise. This indicated New Hampshire was moving in the direction of anti-slavery and away from Baker and his Democratic roots. This is the most likely the reason he lost his bid for reelection in 1855.
From 1854 to 1859, Baker was a trustee of Norwich University. He received an honorary master of arts degree from Norwich in 1855.
Baker left New Hampshire some time after his term as Governor. He headed west to Clinton, Iowa and by 1859 was elected into the Iowa House of Representatives as a Democrat. His personal views had been shifting for some time in regards to slavery and he eventually became a Republican.
When the American Civil War started, Baker was made Chairman of the Iowa House's Military Affairs Committee. This led to him being appointed the Adjutant General of the Iowa Militia. He served as the Adjutant General until his passing. During the war he was praised for his efforts to recruit, train and equip soldiers for the front line regiments. He also kept track of service records including enlistments, promotions, wounds, deaths and discharges. When the militia returned from the war, Baker also took custody of war spoils like Confederate regimental flags and other memorabilia which he arranged to have preserved.
In 1874, Baker took part in combating a massive grasshopper infestation in Northwestern Iowa. Working in the harsh weather took it's toll on him. His health deteriorated over time and he eventually passed away on September 11th, 1876.
Baker was a member of Western Star Lodge No. 100 in Clinton, Iowa.