George M.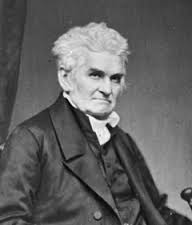 Born October 30, 1776 - Died April 14, 1859
George M. Bibb was an American Politician.
Bibb graduated from Hampden-Sydney College and the College of William and Mary before studying law. After passing the bar he practiced law in Virgina and Kentucky.
In 1806, after Bibb had made a permanent move to Kentucky, he ran for the Kentucky House of Representatives. He was elected in 1806, 1810 and 1817. During his first term, in 1808, he was appointed as a Judge for the Kentucky Court of Appeals and served as the courts chief justice until 1810. In 1827 Bibb would again be appointed to the Court of Appeals and serve as it's chief justice.
In 1811 Bibb ran for and was elected to the US Senate seat from Kentucky. He served in the US Senate until 1814. Bibb would return to the US Senate in 1828 as a Jacksonian Democrat serving until 1835.
In 1844 Bibb became the Secretary of the Treasury under President John Tyler serving one year.
Bibb was a very active mason. He was the first Worshipful Master of Russellville Lodge No. 17 in Russellville, Kentucky. He was also Worshipful Master of Hiram Lodge No. 4 in Frankfort and Lexington Lodge No. 1 in Lexington.
In 1804 Bibb was elected Grand Master of Kentucky.