Orion Metcalf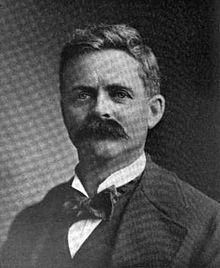 Born July 13, 1857 - Died March 28, 1930
Orion Metcalf Barber was an American politician.
Barber was born in Jamaica, Vermont on July 13th, 1857. He attended the Albany Law School where he received his bachelor of laws degree. He was admitted to the bar in Vermont and began practicing law in Bennington, Vermont.
In 1886, Barber became the the state's attorney for Bennington County, Vermont. He served in the position for one year.
In 1892, Barber was elected to the Vermont House of Representatives. He served in the House until 1894. In 1894, he was elected to the Vermont State Senate, serving until 1896.
In 1898, Barber was elected as the Vermont State's Auditor. He served until 1902.
Also in 1898, Barber married Alice Mabel Norton. The couple had twin daughters.
From 1906 until 1908, Barber served as the Chairman of the Vermont's Special Tax Commission. In 1909, he served as chairman of the Special Commission to Prepare and Publish the Digest of Reports of the Vermont Supreme Court.
In 1910, President William Howard Taft appointed Barber to the United States Court of Customs Appeals. He served on the court until September 30th, 1928, when he retired from active service. Barber would continue in senior status, a semi-retired status for federal judges, until the time of his passing.
Barber passed away in Bennington, Vermont on March 28th 1930.
Barber was a member of Mount Anthony Lodge No. 13 in Bennington, Vermont.