John Gregg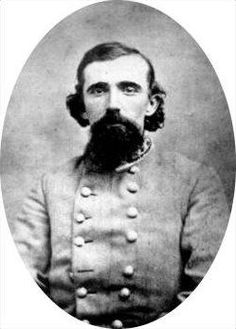 Born September 28, 1828 - Died October 7, 1864
John Gregg was an American politician and Confederate soldier.
Gregg was born on September 28th, 1828 in Lawrenceville, Alabama. He graduated from LaGrange College, now the University of North Alabama, in 1847. After graduation he became a professor of mathematics at LaGrange College. Later he began to study law in Tuscumbia, Alabama.
In 1852, Gregg moved to Fairfield in Freestone County, Texas. He was elected district judge in 1855 and served in the position until 1860.
In 1860, Gregg was one of the founders of Freestone County Pioneer, the county's first newspaper. He used his political clout to call for a secession convention following the election Abraham Lincoln. He served at the Texas Secession Convention in Austin, Texas in 1861. The delegation issued the Ordinance of Secession on February 1, 1861. Gregg was also elected as one of the six members who represented Texas at the Provisional Confederate Congress in Montgomery, Alabama and then in Richmond, Virginia.
Gregg resigned from the Provisional Confederate Congress in August of 1861 to serve in the Confederate Army. He returned to Texas to form the 7th Texas Infantry. Gregg saw battle with the 7th at the Battle of Fort Donelson. The 7th was captured, along with Gregg and taken to Fort Warren in Boston, Massachusetts where he was held until August 1862.
After being released from Fort Warren Gregg was promoted to brigadier general and assigned to the 10th Brigade, 1st Division of the Army of Mississippi. His brigade, by 1864, was assigned to the Army of Tennessee.
It was under the Army of Tennessee, Gregg met his end. During the Battle of Darbytown and New Market Roads he was shot in the neck during a counterattack. He was killed on October 7th, 1864.
Gregg was a member of Fairfield Lodge No. 103 in Fairfield, Texas. He was also a member of Palestine Commandery No. 3, Knights Templar.