Samuel H. Huntington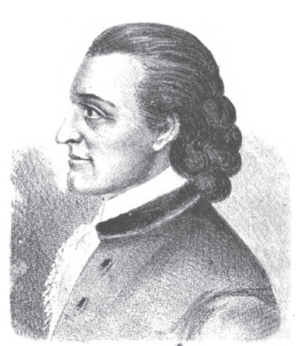 Born October 4, 1765 - Died June 8, 1817
Samuel H. Huntington was an American politician.
Huntington was born in the Colony of Connecticut on October 4th, 1765. It is unclear what happened by Huntington was adopted by his uncle, also Samuel Huntington, who served as the fourth President of the Continental Congress and First President of the United States in Congress under the Articles of Confederation, essentially the Government that was formed prior to the acceptance of the United States Constitution. The younger Huntington attended Dartmouth College before transferring to Yale College in his junior year. He graduated from Yale in 1785. Shortly after he was admitted to the bar in Connecticut.
In 1801, Huntington moved with his wife and sons to Ohio, settling in the tiny village of Cleveland.
In Ohio, Huntington served as the Trumball County Delegate to the Ohio's first constitutional convention. He also served in the Ohio State Senate in 1803. Huntington became an Associate Justice of the Ohio Supreme Court that same year. A year later he became the Chief Justice. His time as Chief Justice was rocky. Two judges at the time were impeached for upholding the principals of judicial review. Huntington himself might have been impeached if he had not successfully been elected as Governor in 1808.
Huntington served only one term as Governor and did not seek reelection. The same year he would have sought reelection he decided to run fro the United States Senate instead, losing in the general election.
In 1811, Huntington was elected to the Ohio State House of Representatives.
Huntington passed away on June 8th, 1817.
Huntington appears to have originally joined Somerset Lodge No. 34 in Norwich, Connecticut. The evidence for this is that he served as a proxy for the Junior Warden in the lodge at the Grand Lodge Session in 1796. In Ohio he joined Scioto Lodge No. 6 in Chillicothe, Ohio. In 1809 he was elected as the Most Worshipful Grand Master of the Grand Lodge of Ohio.