Frederick Bennett "Fred" Balzar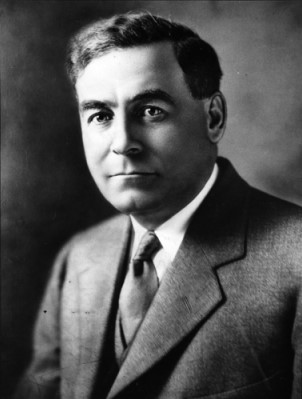 Born June 15, 1880 - Died March 21, 1934
Frederick Bennett "Fred" Balzar was an American politician.
Balzar was born on June 15th, 1880 in Virginia City, Nevada. After attending local schools he traveled to San Francisco where he graduated from San Francisco Polytechnic High School.
After graduating from school, Balzar held a variety of jobs, this included stagecoach driving, ranching, railroading, mining and insurance.
In 1905, Balzar was elected to the Nevada Assembly. He served there until 1906. In 1909 he was elected to the Nevada Senate, serving until 1916. From 1917 to 1926 he was Sheriff of Mineral County, Nevada and county assessor. In 1924 and 1925, he was the Chairman of the Nevada Republican Party.
In 1922, Balzar defeated the incumbent Governor of Nevada to become the states 16th Governor. He remained in office until the time of his passing. In 1931 Balzar signed Assembly Bill 98. The bill allowed wide-open gambling in the state of Nevada. The bill led to the development of Las Vegas in the 1930's during the construction of the Hoover Dam.
Balzar played a key role in his state for the ratification of the twenty-first amendment, repealing prohibition. Nevada was one of the few states where alcohol was sold legally. Balzar understood the economic benefits of repealing the eighteenth amendment. Nevada became one of the first states to pass the amendment leading to the end of prohibition.
Within the last two years of his term, Balzar began battling a lengthy illness. On March 21st, 1934, Balzar passed away in the Governor's mansion in Carson City, Nevada.
Balzar was close friends with comedian Will Rogers. Rogers eulogized Balzar calling him "a real two-fisted governor."
Balzar was a member of Inyo Lodge No. 221 in Independence, California.