Gabriel Holmes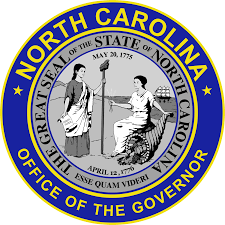 Born 1769 - Died September 26, 1829
Gabriel Holmes was an American politician.
Holmes was born sometime in 1769 near Clinton in the then Province of North Carolina, part of British America. He attended Zion Parnassus Academy in Rowan County and then Harvard University. He studied law in Raleigh, North Carolina.
Holmes was admitted to the bar in 1790 and started his law practice in Clinton, North Carolina.
In 1794, Holmes entered politics. He first served in the North Carolina State House of Commons. He served there until 1795. From 1797 to 1802 he served in the North Carolina State Senate. He returned to the Senate two more times once in 1812 and the other in 1813.
In 1821, Holmes was elected as the 21st Governor of North Carolina. He serve as Governor from 1821 to 1824. Holmes was a Jeffersonian and during his time in office promoted limited public monies for education, improved transportation by land and water, and the encouragement of agriculture. He also promoted the interests of the common man and the agrarian way of life. While governor, he served as president of the board of trustees at the University of North Carolina. In the position, he pressed for the introduction of agricultural courses and the establishment of a model farm to demonstrate more progressive farming methods. He stressed higher education had productive and practical uses. In 1822, at his urging, the General Assembly provided for the distribution of funds to counties throughout the state to promote the work of local agricultural societies.
In 1825, Holmes was elected to the United States House of Representatives. He served in the House until the time of his passing on September 26th, 1829.
Holmes was a member of St. Tammany Lodge No. 30 in Wilmington, North Carolina. His initiation dates are not known and the only proof of his membership is when he visited St. Johns Lodge No. 1 in 1817.