David H.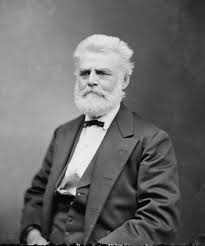 Born October 21, 1812 - Died March 18, 1893
David H. Armstrong was an American politician and educator.
Armstrong was born in Nova Scotia, Canada. He was educated in Maine and began moving around the country to teach living in Massachusetts, Missouri and Illinois before returning to Missouri to take on the job of principal at the public school in Benton in 1838.
After leaving the principal position in Benton, Armstrong went on to hold several community jobs including comptroller of St. Louis, Postmaster of St. Louis and a member of the board of police commissioners.
In 1876 Armstrong served on the board of freeholders which framed the charter for St. Louis.
In 1877 Armstrong was appointed to complete the term Lewis V. Bogy in the U.S. Senate as a Democrat. Armstrong did not run for reelection and served only the partial term.
Armstrong was member of Washington Lodge No. 9 in St. Louis, Missouri.