William Crosby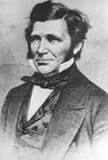 Born January 4, 1798 - Died May 5, 1856
William Crosby Dawson was an American lawyer, judge, solider and politician.
Dawson was born in Greensboro, Georgia. He graduated from Franklin College in Athens, Georgia. After studying law for a year in a local law office, he traveled to Litchfield, Connecticut to finish his law education at the Litchfield Law School of Judges.
In 1818 after returning to Greensboro, Georgia Dawson was admitted to the bar and began practicing law.
In 1821 Dawson was elected as the Clerk for the Georgia House of Representatives. He would serve in the post for 12 years. Toward the end of his time as Clerk he published his book, Dawson's Digest of Laws of Georgia in 1831.
When Dawson left the position as Clerk he was elected State Senator and served for one year.
In 1836 Dawson served as Captain of Volunteers during the Creek and Seminole Indian War.
From 1836 to 1841 Dawson served as the Georgia Representative to the United States House of Representatives. At the end of his term in the United States House of Representatives, Dawson ran for the office of Governor of Georgia. When it appeared that his bid for the office was going to fail he resigned from the Congress. He felt that his defeat in the gubernatorial election was a reflection of the general opinion in Georgia of his service in Congress.
Eight years after leaving the United States House of Representatives he was elected to the United States Senate serving from 1849 to 1855. During his time in the Senate Dawson voted on the the Compromise of 1850 which helped keep the United States together leading up to the United States Civil War.
Dawson was married twice. His first marriage to Henrietta M. Wingfield would last 31 years and produce eight children. Henrietta would pass away in 1850. Four years later he would marry Eliza M. Williams, the marriage would last two years until Dawson's death in 1856.
Dawson was a member of San Marino Lodge No. 34 in Greensboro, Georgia. In 1843 Dawson would be elected the Grand Master for the Grand Lodge of Free and Accepted Masons in Georgia. He would serve in that position until his death in 1856. Two lodges are named for Dawson, Dawson Lodge in Washington, D.C. and Dawson Lodge in Social Circle, Georgia.