Paul Althouse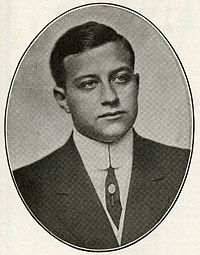 Born December 2, 1889 - Died February 6, 1954
Paul Althouse was an American Opera Singer.
Born in Reading, Pennsylvania Althouse started singing in his Episcopal Church. It was also there at the church that he first began receiving voice lessons.
Later Althouse would attend Bucknell University where he would study music. His professional debut came with the Philadelphia-Chicago Grand Opera Company.
In 1912 Althouse had his debut with the Metropolitan Opera House in the Magic Flute. Althouse was the first American tenor without European experience to sing at the Met. He would appear at the Met until 1920. He would perform a wide variety of roles in dozens of operas with the Met.
From 1920 to 1925 Althouse dedicated himself to concert performances until 1925 when he would appear in San Francisco. For the remainder of the 1920's Althouse would work with the Philadelphia Civic Opera House performing in several of their productions.
In 1933 Althouse returned to the Met for a special performance. He would then appear there annually for the 7 years, his last appearance was on February 18, 1940.
In 1945 Althouse retired from performing and dedicated himself to teaching.
Althouse was a member of St. John's Lodge No. 435 in Reading, Pennsylvania.